TRAINING / SEMINARS
Does your company send employees to training courses, seminars and conferences to get up to date information on the industry? TCA can bring professional training to your facility and train all of your staff members for one flat fee.


TCA offers in-house seminars on a variety of trade related topics. TCA offers the following half day seminars for a fee of $1000 for companies located within the Greater Toronto Area:

Tariff Classification
This seminar covers the fundamentals of tariff classification, structure of the tariff and proper application of the tariff to benefit importers. Participants will finish with a robust understanding of the harmonized tariff.
NAFTA
The key to proper application of the NAFTA rules of origin is correct tariff classification. TCA strongly recommends participants attend Tariff Classification prior to attending this seminar. Participants will leave with detailed knowledge of the NAFTA agreement and will benefit from the instructor's experience with NAFTA audits. Learn ways to protect your company from the financial consequences of supplier errors.

Compliance Assessment Review
Are you struggling to obtain executive level understanding of the audit process? Does Executive Management feel that customs compliance is solely the responsibility of the Customs Department? This seminar provides a clear definition of all aspects of the audit process and defines each department's role in ensuring customs compliance. Recommended attendees include Executive Management, and representatives from Receiving, Inventory Control, Accounts Payable, Purchasing, IT, and of course, the Customs Department.

The Importance of a Clearly Defined Customs Procedures Manual
This seminar will cover the steps to preparing a Customs Compliance manual and keeping it updated. This is your first line of defense to a successful customs compliance program.
TCA can also create a customized seminar specific to your company. Email or phone for further details.
A one hour investment of
your time to speak with a
TCA Limited Associate can
provide a remakable return
on investment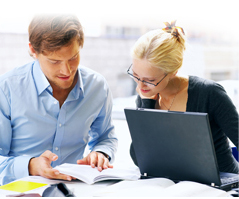 Skyport Corporate Centre
2355 Derry Road East, Suite 33
Mississauga, ON L5S 1V6

(905) 612-8338 or 1-888-783-6662

(905) 612-1764

info@tcaltd.ca